Hey whats up everyone, wish yall fine and safe.
Great news, i just got a pack full of csgo weapons,killzone weapons and bf4 weapons.
Annnddd, after few months of trying, now i know how to convert ped models to gta sa !!!! Thanks to my bro diegoforfun, he is awesome!
Here is my first project.
Msb exoskeleton from warface, reskinned,recoloured edited by me
Added some stuff.
More updates coming soon
And dont worry, this wont stop me making those vehicle mods xD, well, its gonna be like, 1 or 2 mod(s) every week, because yeah, school xd.
here is my first skin release !
(Not first tho, some already converted but private use only)
GIGN DOC From Rainbow Six Siege
Features :
-Good quality model
-Good quality texture
-Realistic
-4 Versions Included
-Bonus 2 SCP Mobile Task Force Skins.
Since i'm a big fan of SCP (Secure Contain Protect) so i made a skin based on SCP Mobile Task Force.
Thanks Luxox16 for ripping this awesome model
and thanks diegoforfun for his awesome tutorial !
its little bit bulky i don;t know why they made its bulky xD
P.s if you want to upload this on gamemodding or gtall, please provide my name, thanks.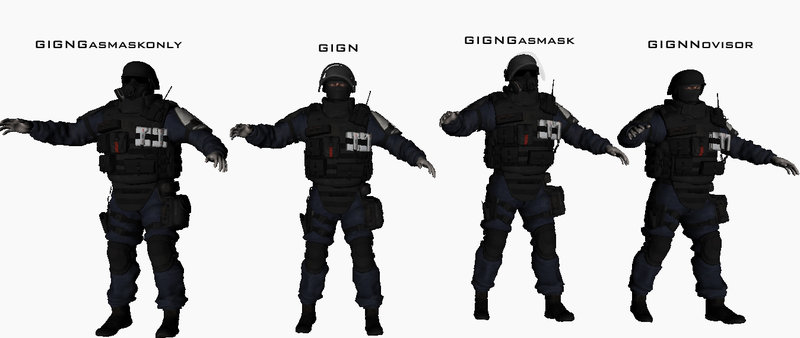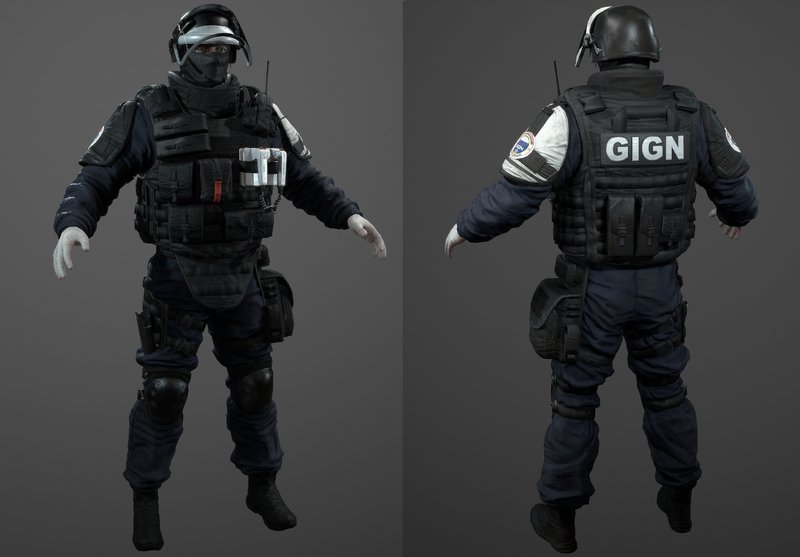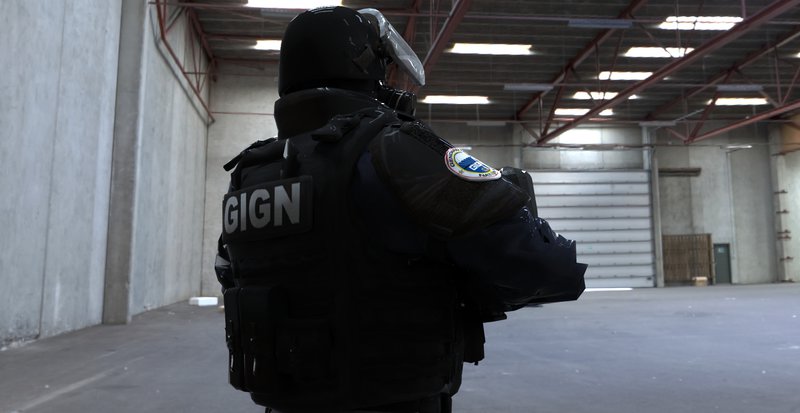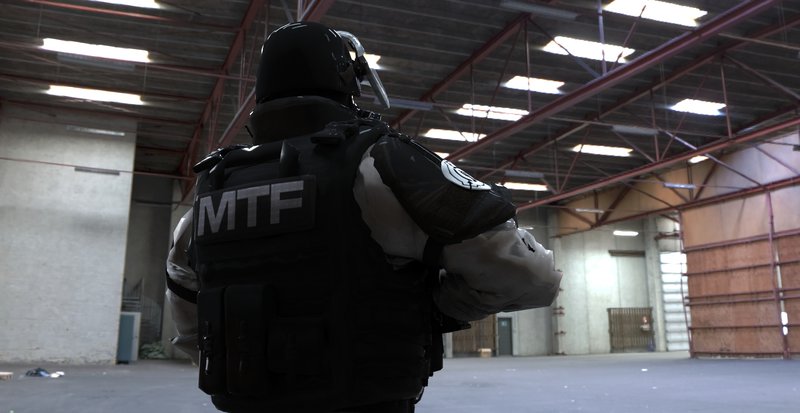 US Soldiers from Alpha Protocol + Bonus
-2 Camouflage patterns (Urban and Multicam)
-2 version (Bonus gasmask soldiers)
Well, i always loved soldiers with gasmasks, (Like HECU from Half life damn they are so badass)
Kusanagi ACR-10 From syndicate
Is an assault rifle developed by Takashi Defense Systems. it features overpressurized hyper-velocity firing system. ACR-10 and HSR-6 rifles share a body style.
Projectile : 7.52mm
Enjoy!!
and
i'd like to announce here that we are opening our
server and community to public
Current server is Universal Trucking, a trucking server in SA:MP. This is a good trucking server, with VIP systems, housing, jobs etc.
And we have another server on the way, Call of duty: warground. classic Call of duty Team Deathmatch
kill and capture
gamemode.
HostName: [DSS] Universal Trucking (0.3.7)
Address: 23.238.19.236:7777
=